Datatrial
Datatrial is a clinical biometrics and technology organization specializing in complete study delivery; from our flexible and intuitive platform of technologies to our services and consulting. We offer a full range of services including Data Management, Statistics and Medical Writing.

With headquarters in Newcastle upon Tyne, UK and offices in Boston MA and BioHub at Alderley Park, UK we are very able to support global clinical development programs. Since 1999, we have been serving the pharmaceutical community through our commitment to service and quality in every aspect of the work that we do. With involvement in over 300 clinical trials, across 25 therapeutic areas and with extensive oncology experience we will work with you to develop a study plan that best fits your needs.

Our innovative nowEDC™ solution will allow you to deliver data capture, verification and validation, query management, data extract, IWRS and real-time reporting in one integrated system. nowEDC is easy-to-use, fully validated and is highly configurable. The flexible aspects of nowEDC also make it a natural fit for handling both complex trial designs as well as adaptive clinical trials. We are a service-driven company; our customers and the clinical development programmes that we support are important to us.

Our goal is to meet timelines, exceed expectations through our proactive approach, and be responsive to and collaborative with our customers. Communication, service and quality are critical to a successful clinical study, while always keeping the patient in mind.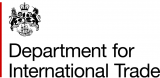 Department for International Trade, London Region
Exhibiting at booth #57 with the following companies:
Biotech and Money
CTRL Group Ltd
Formuli
Nanomerics
Pharmidex
Phastar
Richmond Pharmacology Limited
SCIAD
Seven Bridges
Strategy in Life Sciences
Tecrea Ltd
Therakind
Touchlight
View the Department for International Trade's brochure for Bio-Europe here.
Mr Chris Parsons
International Trade Adviser
Mr Rory Smith
International Business Advisor

Dora Wirth (Languages) Ltd
Established in 1962, Dora Wirth Languages Ltd. (DWL) has over 50 years of excellence in global translation solutions for the life science industry. The DWL approach is built on a solid foundation of experience and in-house medical expertise, using DWL's well-practised and specially formulated procedures for translation, project management and quality control. DWL's business has grown through a dedication and commitment to quality and service. This is acknowledged by DWL's many long-standing clients and is most clearly demonstrated by their recommendation of DWL to others.